I really dont know if this fits the bill. But here goes...
I started with a GU td42 coil ute
3in lift
35's
200hp turbo and pump setup
full length draw under tray
150 ah battery under tray
front m10000 front winch
xd9000 rear winch
30l mud guard water tank
The gear I took on a recent trip to the cape
359 stacer proline tinny
20hp honda four outboard + fuel tank
60 l engel
4 dogs + 2 weeks feed
two spare 35's
2 crab pots
2 yabby pots
fishing rods+ tackle box
boat anchor
2 chairs
food for 2 weeks
clothes for two
Folding table
cooking gear
It was tight but I didnt need a trailer and not much changes packing for the weekend missions up here. just less food and clothes.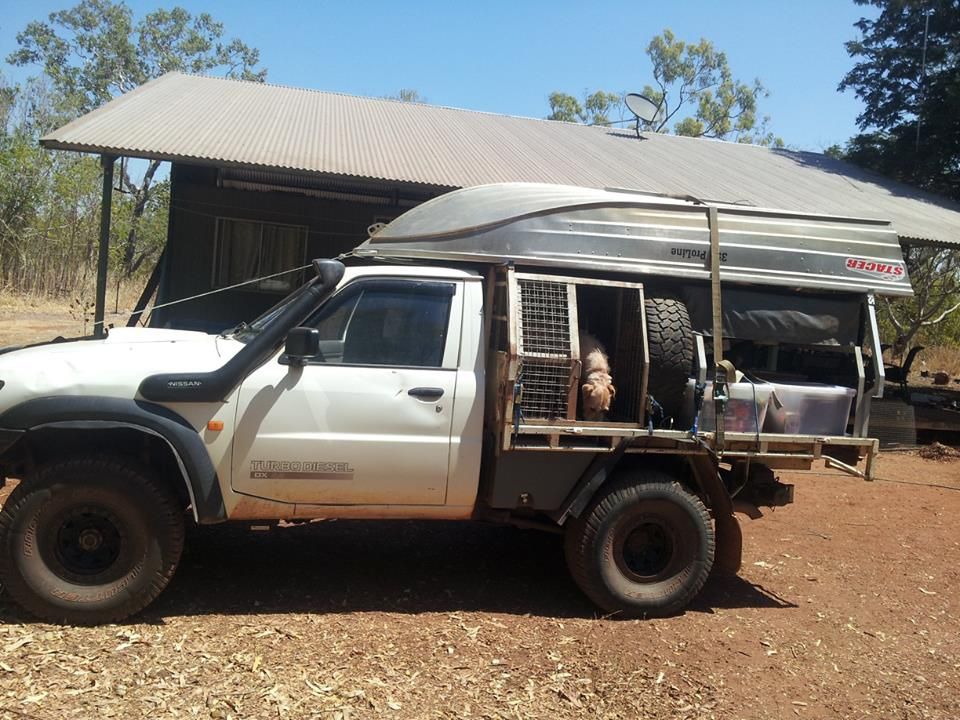 For overnight stops I built a bracket off the bullbar that the boat slides forward resting on that and the head board of the tray, nolothane strips on the headboard and rear hoop help with sliding so the tent could open. The rear hoop supporting the boat just lifts out. It takes less than 15mins from waking up in the tent to turning the key to drive off.
The boat sits really low to the roof and is set back to line up with the curve of the windscreen for aerodynamics.
The spares are mounted to the dog cage.
The RTT is mounted on its own frame and can be slid on and off the ute by myself for extended stays.
I averaged 14.7 l/100 for the trip. on 35's and std gearing.
I am dropping back to some 33/10.5/r17's for better economy.
I have more pics of the full setup but havent imported them from the camera yet.
GU td42 ute with go fast bits and go futher bits