If your reading this thread you have probly been asking your self a heap of question, as i did when me and the missus first decided to sell our home and take a drive .
There is an mirade of choices out there as to vehicles you could use for a long term home on the road .
A bus towing zook ? A 4x4 or 6x6 truck with a hard side camper.
All have advantages and disadvantages it all depends on the end user "you" to way up all those questions and hopfully make the right choice.
I needed a vehicle that offerd a home like comfort with the best offroad ability we could afford.
The vehicle needs to "fit" on australian tracks especially coastal areas where trees and bushs, and rocks tend limit the size of a vehicle,
We chose a nissan gu 4.2 turbo diesel trayback ,on the tray i have built a simple camper,
camper had to be tall enough to stand in ,have double bed ready to sleep in,fridge.freezer,60ltrs water,a self contained 12v power system,enough ventilation from windows to be usable up north .
A semi off road caravan to use as base camp.
So this is what we started with "covered wagon and the farm truck"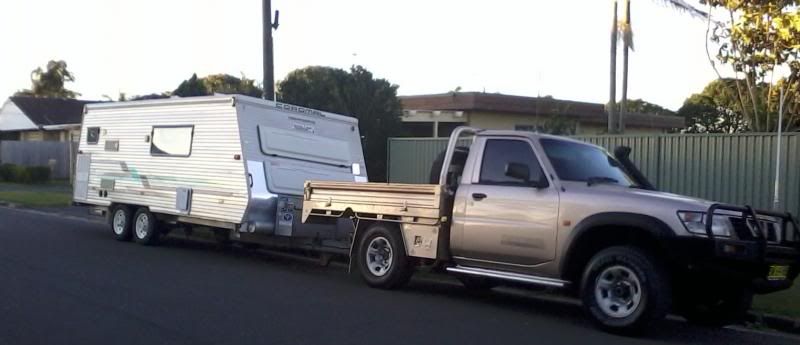 '