@love_mud - Thanks, I will take that into serious consideration. What they did actually was weld the panhard mount into the chassis. Your panhard mount definitely looks much better and more professional looking.
I also have the exhaust system replaced today. Well it was really old
and rusted with many holes in it so I decided to replace it with a new one which is less restrictive and straight through in design. When I looked at the underchassis components of the Pajero, I noticed that it was properly designed and they put a lot of attention to details. Its a + for me. I never had a Pajero before even if I have many other 4x4. Makes me think of buying another pajero.
I also cannot say with a definite answer If I gained a few horses but my feeling is that It is easier for me to rev higher now than before. I like the results of free flowing exhaust. Time to buy K&N free flowing intake.
Here is the picture of the old exhaust system .
I bought a resonator, a straight through muffler a flexible conduit
and aluminized pipes.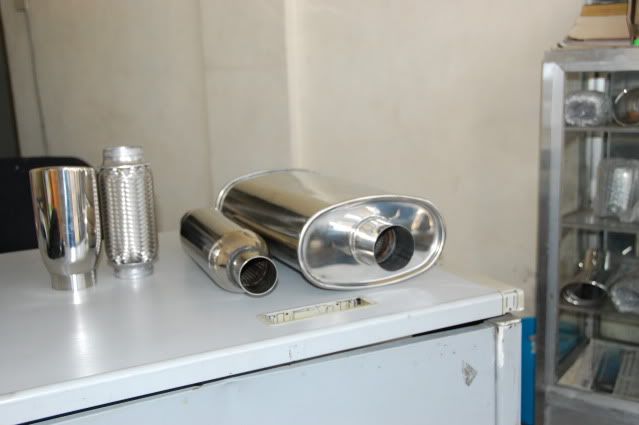 Here is the after installation
The flexible coupling and the resonator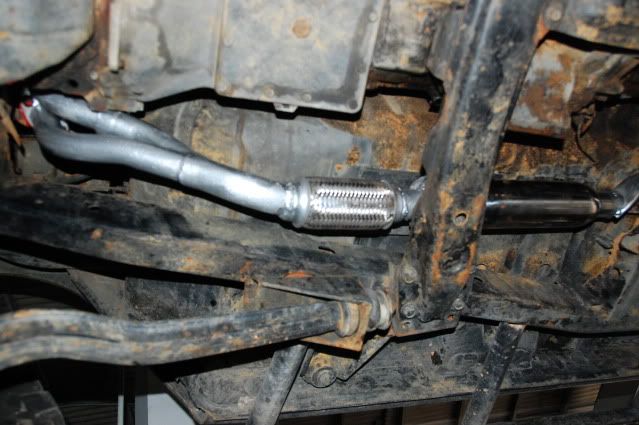 The muffler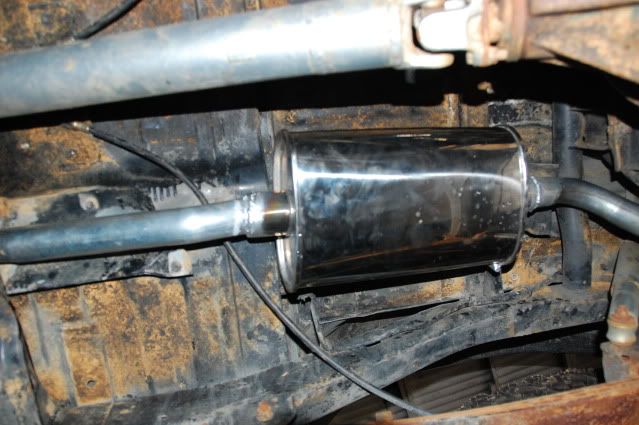 The tail end
Mates, I am also thinking of buying the extra low tc gears from Mark4wd as stated in the Tech bible. I know that some of the members of our forum
have replaced their standard TC gears with them. Please comment
on their performance and reliability. If you think your opinion is confidential, I would really appreciate you give me a pm. Many thanks in advance.