After a year of going light trailing, I have finally decided to build what I call a "Town Fiesta Ofroad Race Vehicle " A rig intended for joining small town races here in the Philippines. I was lucky enough to buy a 3 door pajero at a low price and have decided to use it a the platform. Because of parts availability I decided to use Land Cruiser 40 series 9.5" axles.
Basically the activities of this project is as follows:
1. Convert the front IFS into solid axles
2. Use LC40 axles for the front and rear
3. Regear to 6.17
4. Front coil springs with disc brakes
5. Rear leaf springs to simplify engineering
6. Lock right or ARB for rear
7. ARB lockers or LSD for front
8. internal roll cage
9. Rock sliders
10. Snorkel
11. Free flow exhaust
12. Stronger windshield water spray because I don't want to remove
the front windshield as I also want to retain the aircon
13. 36" tires probably swamper
14. A lot of fender trimming as I don't want to increase the vehicle
height by a big factor to minimize rollover.
I expect the project to be completed in approximately 8 months .
Here are some pictures of the vehicle. It is a 3 door Jtop gen1 pajero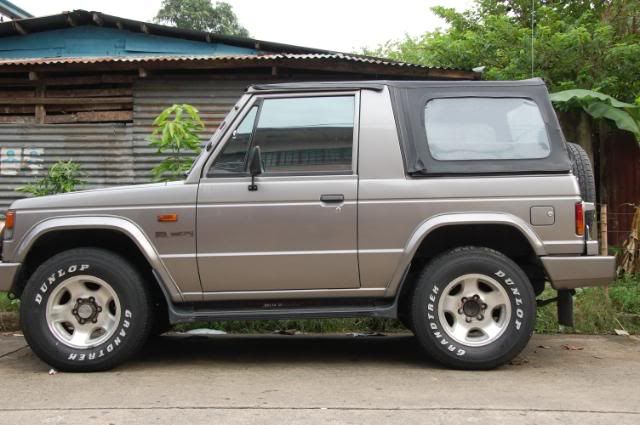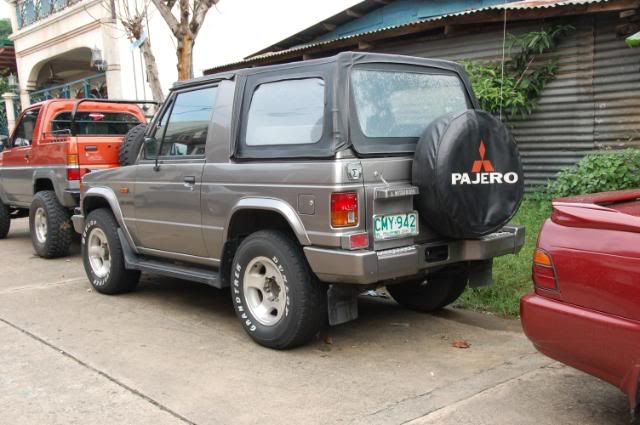 The engine is a 2.6L 4G54 carb engine.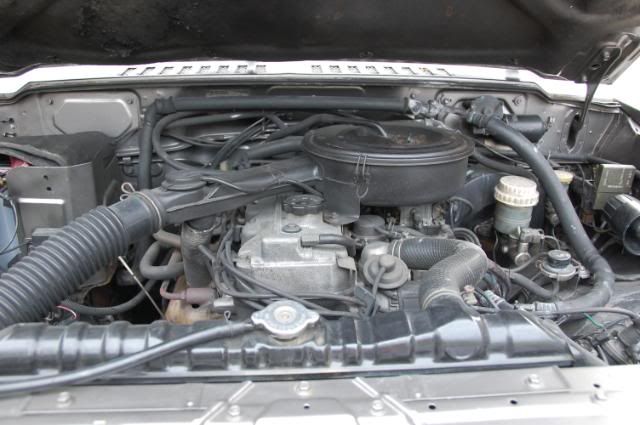 Here are some pictures of the interior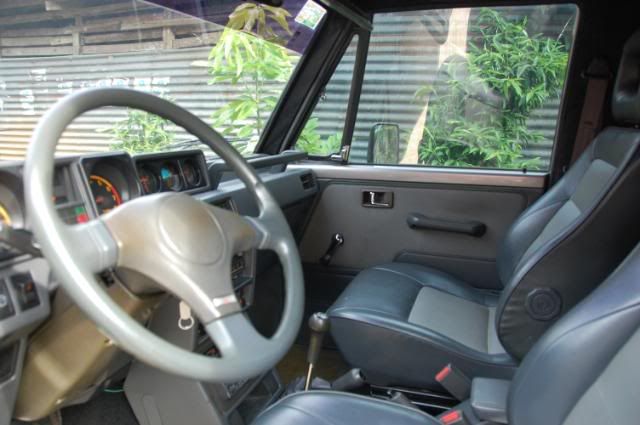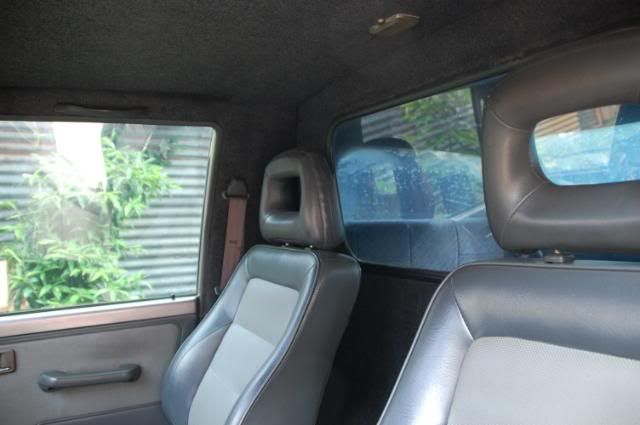 Here is the vehicle with the front and rear differentials removed
The rear axles that still needs to be removed.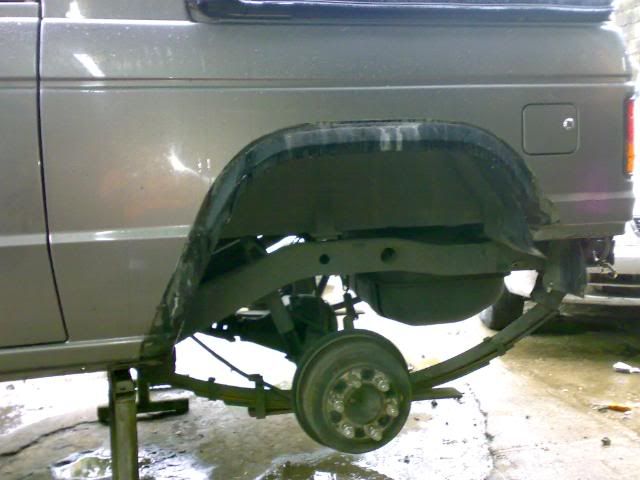 The plan is too extend the wheelbase slightly by extending the location of the front and rear axles.
It is now currently waiting for the LC40 axles for the installation.
Some people have been telling me that lock right is only recommended for 33" tires or smaller diameter. Is this true? Im trying to minimize my expenses also for this project and have determined that lock right is
much cheaper than ARB.
BTW town fiesta races in the Philippines is a combination of mud, hills, water crossing as high as the engine hood and boulders all in one race track.
Thanks for looking.